ADVENTURESS CLIMBING
ACADEMY
Come and join our London based beginner lessons to delve into the endorphin fuelled world of climbing, and meet the incredible community that comes as part of this seriously addictive sport!
Do you want to learn to climb but are put off by how expensive it all seems?
We are running anytime budget bespoke sessions for 1-on-1 and groups at Harrowall Climbing Centre aimed at beginners (V0-V2) 
Cost is for a 90 minute session
£40: 1-on-1
£20pp: Groups (Min 2/Max 4)
Sessions can be requested for any date or time that works for you but are subject to availability. To book get in touch
*Sessions run by and led by AITW, not Harrowall gym
Discover for yourself why London has gone crazy for Bouldering. In this fun instructed session you'll learn all of the basics from route reading, to how to scale the walls in the safest way possible. Following the session you'll be invited to our Beginner Boulderers social sessions to meet other new climbers in London
Cost: £25-£35
BEGINNERS INDOOR CLIMBING
If bouldering seems like a bit of an adrenaline overdose, then why not try your hand at rope climbing. This method of climbing will have you securely tied in to the rope whilst you focus on reaching the top
Cost: £25-£35
Do you want to get the best possible start in rope climbing or bouldering? Or are you struggling to push through your grade plateau? Let us pair you with one of our female Adventuress coaches to help you level up
Cost: £50ph, discounts available with block bookings
For private coaching sessions, get in touch
Adventuress Community climbing events socials in London
Want to meet other Adventuress Climbers in London? Come along to one of our climbing socials and put your new skills to the test whilst we cheer you on!
All of our social events are joined via the AITW Meetup group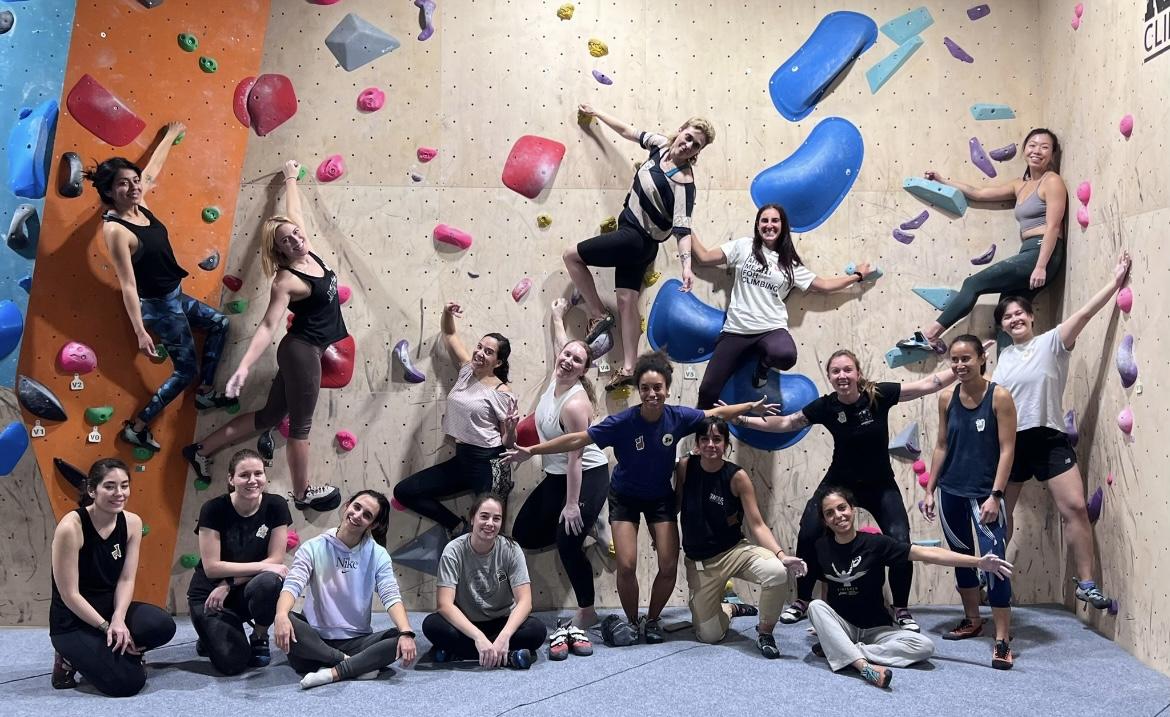 Harrowall budget sessions are booked via Email