Summit North Africa's highest mountain, Mt.Toubkal (4167m) and soak up local Moroccan culture in Marrakech and remote Berber villages
4 Nights

Challenging

Morocco
OVERVIEW
ITINERARY
GALLERY
FAQ
CAUSES
OVERVIEW
Are you ready for our womens only Mount Toubkal trek created for us by Summit expedition experts Adventurous Ewe 
Immerse yourself in another world with this action packed mountain adventure in the heart of the High Atlas Mountains with other like minded Adventuresses.
Starting from bustling Marrakech you'll venture into the Grand Atlas Mountains in central Morocco to climb North Africa's highest peak, Mount Toubkal at 4167m. Your adventure allows you time to marvel at the vast mountain surroundings, and spend time in historical Berber villages where you'll soak in the culture and have a chance to acclimatise for your bid to the summit of Mount Toubkal.
Tackling varied terrain with your highly experienced guide, you'll receive friendly Berber hospitality as you wind your way up this rocky giant. The views on the way up are spectacular, but nothing compares to what you'll see (and feel) at the summit. From the peak of Toubkal you'll experience stunning 360 -degree panoramic views which extend across the rocky Atlas ranges and southwards to Jebel Sahro and across the Sahara Desert. What better way to spend a long weekend than on this iconic mountain adventure with warm hearted Moroccan people and your new Adventuress fam.
Personalised trip support from the Adventurous Ewe team

All trip info supplied via free mobile travel app

Training guide with discount code for personal training programme

Discount on personal kit both in shop and online

Risk assessment and emergency management planning

Monthly payment plan available

Trip Whatsapp group to meet your Adventuress fam
Qualified UK Mountain Leader & Qualified Moroccan Mountain Guide

All ground crew per your itinerary including Cook and luggage transfer on the trek via mules (please ensure your kit bag does not exceed 10kgs for the mules)

2 night's guesthouse accommodation & 2 night's camping accommodation (2 person tents / single tents available on request at an additional cost) (twin or multi share)

Tents and camping equipment

All meals as outlined in your itinerary – 4 breakfasts, 3 lunches & 4 dinners

Private vehicle transfers as outlined in your itinerary

Satellite telephone and VHF radio

Safety equipment and first aid provisions
Return flights from the UK to Marrakech Morocco (Can be booked through Adventurous Ewe's partnered agent)

Any trip extensions or additional night's accommodation

Travel insurance (mandatory)

Clothing and equipment as detailed on the Kit List

Any personal snacks, electrolytes, water purification tablets and medication

Single room supplement including single tents

Tips for local crew

Any expenses incurred with leaving the trip early ie. hotel accommodation or change of flight costs.
ITINERARY
Day 1: Arrive in Marrkech
On your arrival into Marrakech Airport on the recommended flight time, you will be met by a transfer to take you from the airport to Imlil. You are also welcome to arrive earlier into Marrakech if you wish as there will be a designated pick up time and point on the same day.
You will be transferred by minibus from Marrakech to your Guesthouse in the Berber mountain village of Imlil at 1700m. This transfer will take approximately 1.5 hours. On arrival you will have time to get to know your fellow Adventuresses and make final preparations for your trek as your Leader will provide a full trek briefing over dinner.
Included
Transfer: Transfer from Marrakech to Imlil
Accommodation: Imlil Guesthouse (twin/multi share basis)
Meals: Dinner
Day 2: Trek Imlil to Azib Tamsoult (2400m)
After a delicious Moroccan breakfast, your crew will load up all the equipment and food supplies ready for your trek of Mount Toubkal. You will leave the picturesque Berber mountain village of Imlil and head for the Azib Tamsoult. Your trekking route will wind through walnut and cherry orchids and past Berber farms where goats & sheep are herded in the mountains as it slowly makes its way up the Mizane Valley. Your route will then head west over the Tizi Mzik Pass (2489m) for lunch. You will continue your ascent making your way deeper into the spectacular High Atlas mountains as the trail slowly leads you to Azib Tamsoult (2400mt) Your overnight camp is perched high on the mountain terraces, a great setting to witness dramatic views down the valley.
Approximately 6 hours trekking.
Included
Kit bag transfer: Main kit bag transferred from Imlil to Azib Tamsoult on mules
Accommodation: Camping (two person tents / single tents are available on request)
Meals: Breakfast, lunch & dinner
Day 3: Acclimatisation Day – Azib Tamsoult to Netler Refuge (3206m)
Today is a planned acclimatisation day which will help prepare you for your Toubkal summit attempt the following day. Leaving camp in the early morning you'll continue your ascent into the High Atlas Mountains. As part of your acclimatisation and preparation, you will summit of Aglzim (3500m) which awards you with vast views over rugged Grand Atlas. Your route then takes you through the Mizane Valley arriving back at Netler refuge in the late afternoon for another home cooked meal and overnight camp.
Approximately 8 hours of trekking.  
Included
Accommodation: Camping (two person tents / single tents are available on request)  
Meals: Breakfast, lunch & dinner
Day 4: Summit Mt Toubkal (4167m)
An early start will take you to the top of the highest peak in North Africa. Your steep ascent starts as soon as you leave the Refuge. Your route winds and zig zags its way up the south cwm before traversing the south ridge to the summit. Here you will be rewarded with awe-inspiring panoramic views of the Atlas Mountains, the Sahara Desert and the environments that have enclosed them for centuries. With time to take your summit photos you will then make your way back down to the refuge for a well-earned break and some lunch before continuing down to Imlil.
Approximately 8 – 10 hours of trekking.
Included
Accommodation: Imlil Guesthouse (twin/multi share rooms)
Meals: Breakfast, lunch & celebration dinner
Day 5: Imlil to Marrakech to UK
After a relaxing breakfast it's a short drive back to Marrakech.
Depending on your plans, you can either explore Marrakech and visit the Djemaa el Fna, an open-air market with food stalls, colourful spice stands, a huge array of clothing, and all sorts of trinkets, travelling musicians and acrobats. Or be transferred directly to the airport for your return flight to the UK.
Included
Transfer: From Imlil to Marrakech Airport or Hotel Ali (central Marrakech)
Accommodation: Not included
Meals: Breakfast only
Please note, if you wish to extend your stay in Marrakech, we can help you with plenty of recommendations of things to do and see, places to stay and suggestions on where to eat. Central Marrakech is only a short taxi journey to the airport plus there's many other areas of Morocco which are worth exploring if your time permits. Chief Ewe, Jim, has lived in Morocco so he has plenty of helpful tips available once you've booked on this exciting adventure.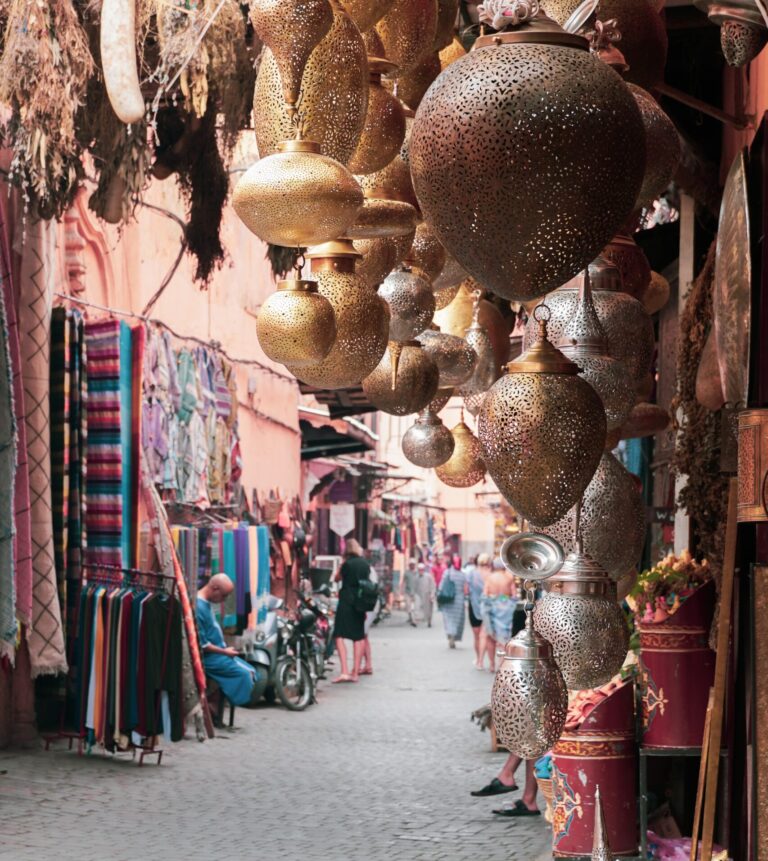 GALLERY
FAQ
CAUSES
Here you can learn more about the amazing work Adventurous Ewe are doing to support various causes from local tourism to battling climate change
Supporting local tourism and local communities 
​Since the COVID-19 pandemic has had a huge impact on local communities and livelihoods across the planet, Adventurous Ewe are keen to promote adventures in countries that are actively working towards sustainable tourism and conservation projects. Morocco a leading player in the "green" travel industry, paying close attention to sustainable tourism.
In the words of Adventurous Ewe….
We're passionate about exploring off the beaten track routes in order to help communities who are in the shadow of mainstream tourist destinations. We also aim to create an adventure which is about discovery, immersing yourself in fascinating environments, customs and cultures and provides an understanding of history and people. On this trek you have the unique opportunity to connect with local people in a meaningful way, the true essence of travel.
Carbon Footprint
We've crunched the numbers to work out the total carbon footprint of the Mt Toubkal Summer Trek, and plant or protect enough trees to suck 2x as much back out the atmosphere.
What's the number?
It works out on average at 222kg of CO2 emissions per person, including all local transport, accommodation, food, activities, leaders, crew and office operations.
The only thing not included is travel to Morocco. Given that our beloved guests travel from all parts of the UK for this adventure we have no way of reliably knowing their travel plans therefore we're unable to include an individual number in the figure on display here.
What does the number mean?
To give you a snapshot of the numbers:
Driving 1000miles/1609km would be approx. 281kg of CO2 in an average car (or 140.5kg per person if there was 2 of you).

A return economy class flight London – New York would be approx. 1,619kg (1.66 tonnes) per person.

10 trees in a temperate forest are estimated to remove approx. 250kg of CO2 from the air over a period of 5 – 10 years
What are we doing about it?
Our adventures are relatively low-carbon by design, and we're working to develop long term carbon reduction plan. Following much research into climate change organisations, we carefully selected to support the environmental charity, Cool Earth. They're a sustainable operation and work with rainforest communities across the globe to halt deforestation and it's impact on climate change. We invest 1% of our revenue into supporting critical conservation projects world-wild with Cool Earth.
On a local level here in the UK, we're an ongoing business member of the Snowdonia Society, plus Jim and Sue, together with some of our local leaders, also help the Society with their local projects such as planting native trees in Snowdonia. This is to help preserve the landscape and enhance wildlife habitat here in Snowdonia.
Want to know more?
We believe that with great travel, comes even greater responsibility. Tourism is one of the most important and largest industries on the planet. It employs more people worldwide than any other, with millions of families relying on tourism for their daily needs. At Adventurous Ewe we believe that our type of small scale, positive impact tourism can bring benefits to many communities, help preserve the environments we travel to see, and provide real and positive social exchanges. Here is our plan to do our part towards helping reduce factors that we can contributing to climate change as part of Tourism Declares a Climate Emergency.
We've joined the movement to reshape the Future of Tourism!​
We are excited to announce that Adventurous Ewe has signed the new set of Guiding Principles launched by the Future of Tourism Coalition. As a signatory, we commit to place destination needs at the centre of our recovery strategies and do our part to build a better tomorrow for travel and tourism.
These transformative principles outline a bold vision for the future of tourism – one that retains the integrity of destinations, promotes inclusivity and equality, maximizes positive impacts for communities and environments, and fosters collaborative change.
As a collective, we can build a better future for all and we're super excited
7th-11th June 2023
BOOK NOW
You will be redirected to Adventurous Ewes payment page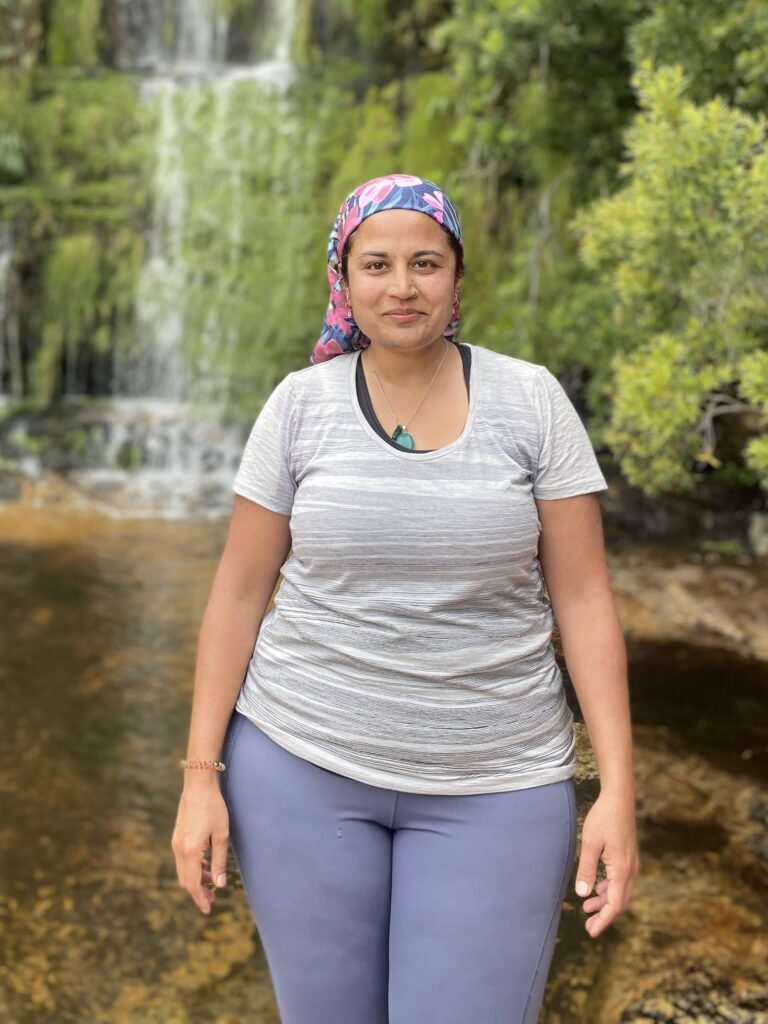 I have been on two big trips with Adventuress. From these adventures I feel like I have found a new sense of freedom, and have uncovered new strengths by taking a leap out of my comfort zone. Above all I have shared laughter and soulful talks with beautiful women. Certainly made me look at life in a whole new light
Kam Hunjan
on South Africa Adventure Retreat & Peak District Big Weekend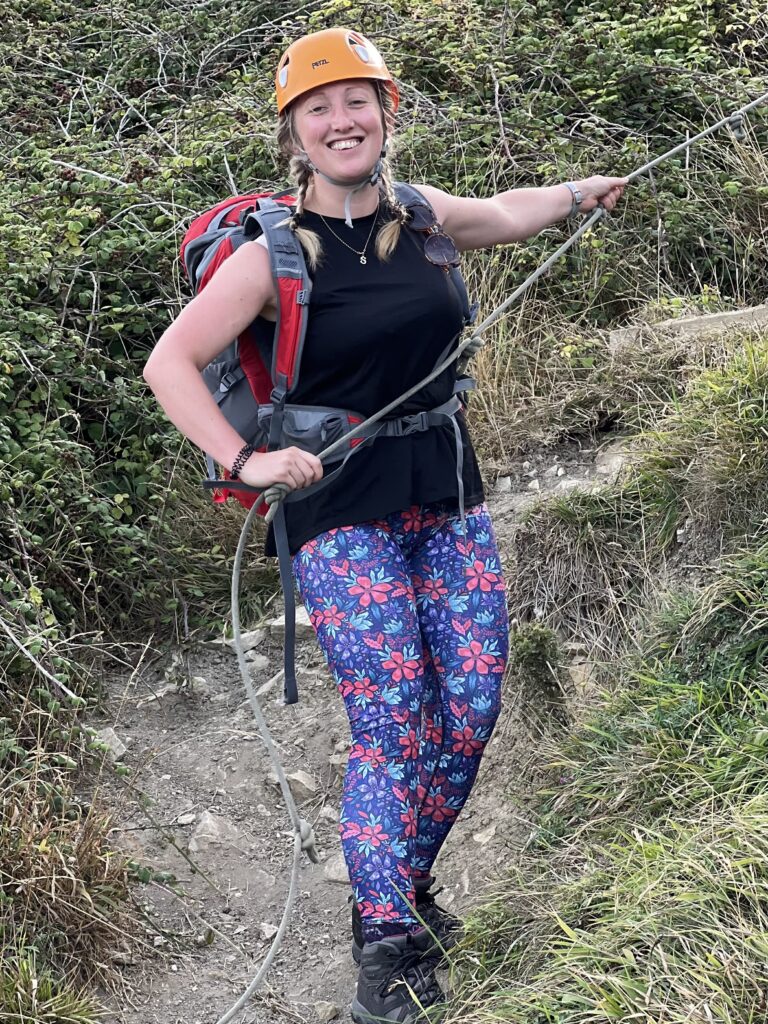 The whole weekend I felt I had permission to be utterly myself and that's down to the vibe. I don't remember feeling like that in a long time and it was pretty incredible and actually kind of transformational
Sam Kenny
on Portland Climbing & Hiking Adventure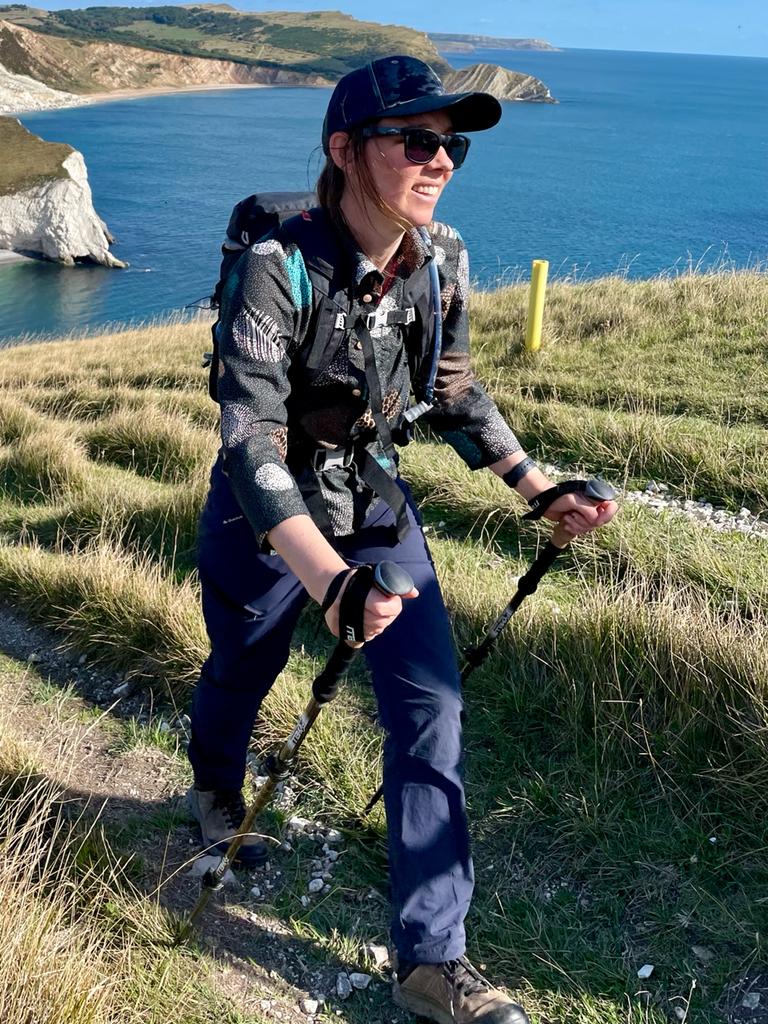 Adventuress made my dream come true of hiking the SW Coast Path. I would never have achieved it without the organisation and support of Adventuress. The thoughtfulness and care put into the whole experience made it truly unforgettable.
Jo Cameron
on Jurassic Coast Multi-Day Hiking Adventure
Adventuress is all about pushing your boundaries to experience life beyond your comfort zone. 
Whats waiting for you there? A sense of achievement that'll leave you filled with confidence, and the realisation that you have it in you to achieve more than you ever imagined. 
Our guides and members of the community are super supportive, and above all we love to have fun. Laughter is 100% guaranteed. 
We believe that every community matters, which is why we welcome all women and non-binary femmes. We recognise that some of you do not feel like you are not represented in the world of outdoor pursuits, and we want to break that barrier and get everybody out having an amazing adventures.
The outdoors is for everybody

Celebrating every woman's uniqueness

Total respect for Mother Nature