malaga queer adventure - sea to summit
Join us for 4 nights in the historical city of Malaga as we explore the city and beyond, from beach hopping by bike, to hiking in the Almijara mountain range and exploring a stunning gorge
3pm Check-in to the hotel and meet your roomies for the next 5 days. 
You will have the opportunity to explore the city's highlights right from the hotel door, or relax on the famous chill out terrace which boasts views of the Church of San Juan and the mountains.
In the evening you will meet the rest of your Adventuress fam and queer hosts Kate & Katia for dinner
After breakfast we will be transferred to the Caminto del Rey, where we will hike what was once known as 'The most dangerous hike in the world'. But don't let that put you off! In 2015 the 'caminito' was re-built, and it is now a well maintained and safe pathway that follows boardwalks and natural trails that wind along the side of the gorge and through the valley.
Due to the incredible views from start to finish, this trail is frequently appearing in Spain's Top 10 Hikes list.
You'll learn some quirky facts about the area and will have plenty of opportunities for photos as we take the trail at our own pace.
Back in the city you will have some free time before heading out for a group meal
7.7km | Easy-Moderate  
Time to check out some beaches, by bike!
This easy going bike ride will lead us out of the city along the coastal promenade. We will have endless sea views as we cycle past beach after beach. 
The route will take us through the charming old fishing villages of Pedregalejo and El Palo, where restaurants now line the seafront. 
We will make stops at the best beaches with the opportunity to grab a drink, and take a dip to cool off.
26km | Easy-Moderate
On our final full day we escape the city for the stunning mountain town of Frigiliana.
Frigiliana is famed for its beautiful brilliant white houses and narrow streets decorated with ceramic mosaics and flowers. The town is nestled in a mountainous valley, so in true Adventuress style you'll be led on a guided hike which winds through a typical Mediterranean forest with views that extend all the way to the ocean.
After the mini trek you'll enjoy some local wine tasting and snacks in the oldest wine cellar in town, whilst learning all about the slow pace of life in Friliana
Back in Malaga it'll be time to amp things up by celebrating with a farewell meal and some drinks out on the town!
6km | Easy-Moderate  
Experiencing all of that adventure together would have created some lasting bonds, so it'll be time to swap contacts to plan our next adventures together before heading out to catch our flights home. 
If you'd like to extend your trip in Malaga we will be on hand to help you book the rest of your trip if needed.
We will be staying in the Historical Centre in a modern boutique hotel, walking distance from most of the main sights and with easy access to the beach front and Malaga harbour. If you're a foodie then you'll enjoy being surrounded by multiple traditional restaurants, cafes and bakeries.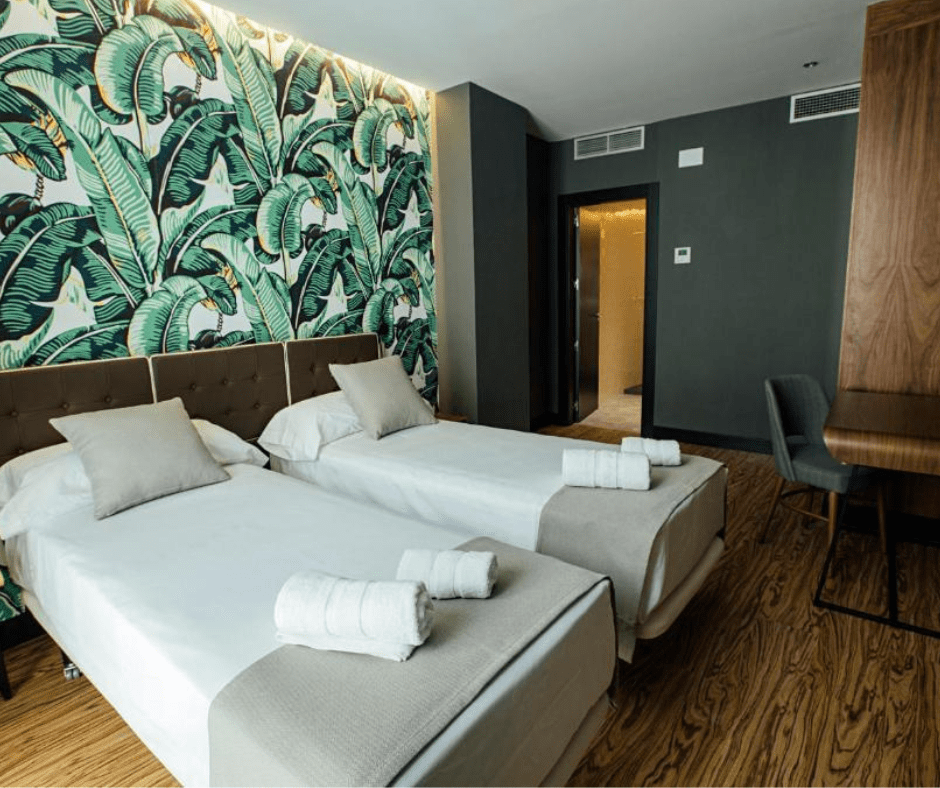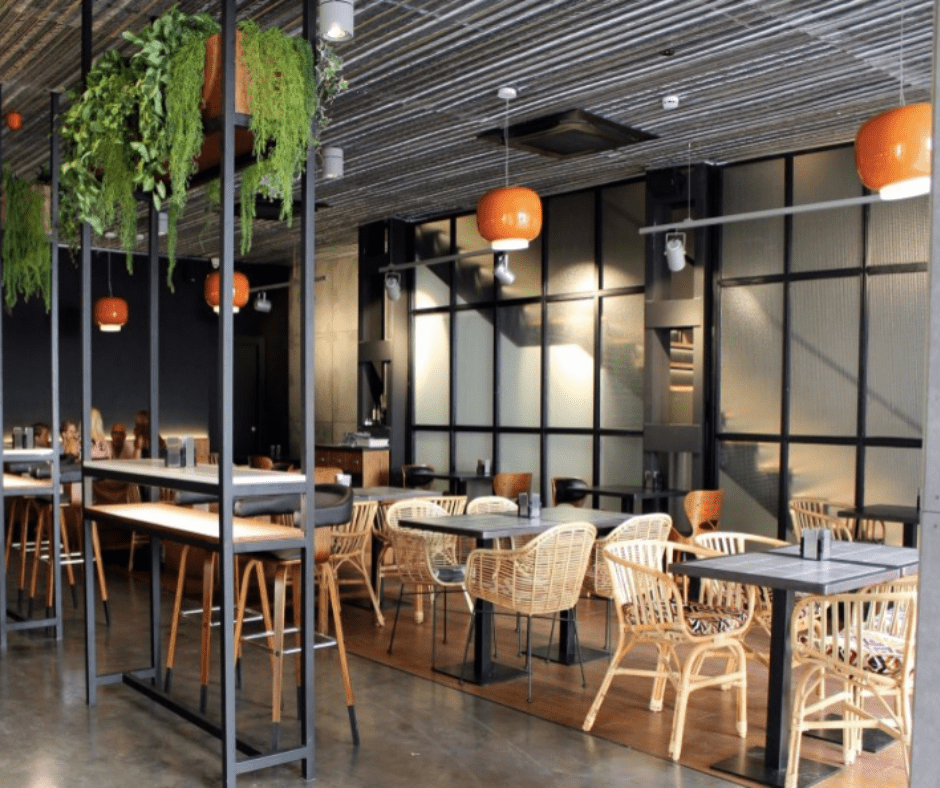 Both rooms come with 4 single beds and a sofa, an en-suite bathroom with walk in shower and hairdryer. Wifi, flat screen TV, tea and coffee maker, and a small inner facing courtyard. 
Each night we will visit a modestly priced restaurant to eat as a group, however if you prefer an elevated dining experience then you'll be pleased to discover that our hotel houses two premium restaurants, including fine dining.
You can also enjoy the famous roof terrace and bar any time of day with views of San Juan church and the historical streets below
The colourful city of Malaga sits on the sunny Mediterranean coast of southern Spain. Known for it's beautiful beaches and rich cultural heritage, most flock here to sightsee and catch some rays, but just beyond the city there are some incredible hiking opportunities through the mountainous valleys of Andalusia.
Malaga is also known for it's foodie scene, whether you're after traditional tapas restaurants, or quirky hipster cafes, there is a neighbourhood for everybody.
Spain is renowned for its LGBTQ+ progressiveness and Málaga is no exception
How to become a member for discounts
Who is trip for?
On our mission to diversify the world of adventure, our Queer trips create a welcoming space for all self-identifying lesbians, bisexuals, non-binary, and women-loving-women 
Kit list info
Below is a recommended packing list to get the most out of your adventure 
20-30L backpack for hikes and day trips
1 litre water bottle
Trainers adequate for trekking or hiking boots/shoes
Comfortable trekking clothes (Synthetic, quick dry materials avoiding cotton and denim)
A warm fleece or jacket for evenings 
A rain jacket
Evening clothes (Casual is fine)
Pijamas
Swim wear 
Packable towel for the beach 
Toiletries inc sun lotion
Personal mini first aid kit and personal medication
Sun glasses & sun hat/cap
Electricals (Power bank/phone charger) 
Some local currency in cash (just incase)
Guaranteed departure?
This trip needs a minimum of 4 Adventuresses to run.
Will the guides be female
*For our trips we love to inspire our Adventuresses with incredible female guides, along with supporting female, non-binary and trans guides in the outdoor industry.
Due to availability this isn't always possible, so in some instances the guides may be male. 
No matter the gender, all of the guides that we work with support our ethos, and provide a fun and safe environment.
Your hosts on this trip will be two queer women.
Our guide for the Fragiliana tour and hike will be male
How fit do I need to be for this trip?
This trip is graded easy-moderate and manageable for most. 
You must be comfortable with hiking for 3 hours 
Do I need to take part in the bike ride?
On Sunday if you do not wish to join the coastal leisure cycle then you will have the option to take the day for yourself. 
If you would like to take part but do not wish to cycle the full 26km then you will have the option to turn around where you like. The cycle route is along an 'easy to follow' promenade on flat ground with very little inclines.
Do I need travel insurance?
Personal Insurance must be taken out to attend this trip.
Cover should include personal injury, emergency medical cover, and cancellation cover. The insurance must cover the specific activity you're taking part in.
I am nervous to join alone, should I go?
95% of our trips are made up of solo Adventuresses from all over the UK. Everybody admits to feeling nervous during their first adventure, but by the end of your trip you'll feel like you've made friends for life. Bonds are formed very quickly on our adventures, and every trip is introvert friendly!
How will the weather be?
April is the perfect time to take on adventures in and around Malaga as it is not too hot and not too cold. You can expect an average temperature of around 17 degrees, with potential highs of 21 during the day. At night it can get down to lows of 12
The ocean temperature at this time of the year is 17 degrees 
How are the hikes?
Both hikes are graded easy-moderate and are no longer than 8km
The Caminito Del Rey is mainly flat and provides a mix of trail and boardwalk walking. It is not recommended for those with an extreme fear of heights as some of the boardwalks are suspended above the gorge and we will be crossing suspension bridges. Don't look down!
In Fragiliana there will be some ascents. Again those with a fear of heights may struggle as we walk along a narrow aquaduct 
Where does the trip start and end?
Start: Day 1, 3pm – Malaga Premium Hotel, C. San Juan, 11, 29005 Málaga, Spain
End: Day 5, after our hotel breakfast
Will there be an event chat group?
When booking a trip with us, you'll have the opportunity to speak to others joining your trip in a Whatsapp group. This is where you can discuss travel options, and maybe even get together pre-trip! Your trip host will be in the Whatsapp group to answer any questions you may have, and closer to the date your guide will also be added.
The chat will be opened in the weeks leading up to the trip. Until then feel free to contact us with your questions.
Will I be sharing a room?
You will be sharing family room with a maximum of 3 other Adventuresses. The rooms are large and feature 4 single beds and a pull out sofa. 
There are no private rooms available on this particular trip.
Getting there
Regular direct flights run from the UK to Malaga Airport serviced by different airlines 
To reach the hotel from the airport you can catch a cab, a train or bus. 
The hotel is a 17 minute cab ride from the airport.
Meals & Hydration
On this trip you will be provided with 4 breakfasts.
Lunches and dinners are not included.
You will be required to bring packed lunches and snacks with you for our activity days which can be prepared the evening prior.
Our evening meals in town are optional. We always strive to book restaurants with veggie and vegan options available.
Carrying at least 1 litre of water is recommended for the activities 
How big will the group be?
There will be a maximum of 8 Adventuresses on the trip.
2 Adventuress hosts will be along for the fun
Adventuress is all about pushing your boundaries to experience life beyond your comfort zone
What's waiting for you there? A sense of empowerment that'll leave you filled with confidence, and the realisation that you have it in you to achieve more than you ever imagined
Our guides and members of the community are super supportive, and above all we love to have fun. Laughter is 100% guaranteed
We recognise that some of you do not feel like you are represented in the world of outdoor pursuits, so we are on a mission to show that the outdoors is for everybody, so lets get out there and have some amazing adventures